Want to get rid of wrinkles, pigment spots or stretch marks?

Discover the instant solution to remove skin imperfections in just a few sessions of IPL Photofacial.
Intense Pulse Light Photofacial treatment goes beyond the typical cleansing of the skin as it uses the latest laser technology that can efficiently target and reduce pigmentation. During the treatment, each blast of light targets the melanin to break down and lighten the pigment, allowing a new layer of skin to rejuvenate without causing any harm.
This is one of the many reasons why this is one of the most popular treatments for skin rejuvenation. Aside from reducing skin pigmentation, it also works best for treating acne, vascular lesions and even rosacea.
Below are the most common conditions treated with IPL: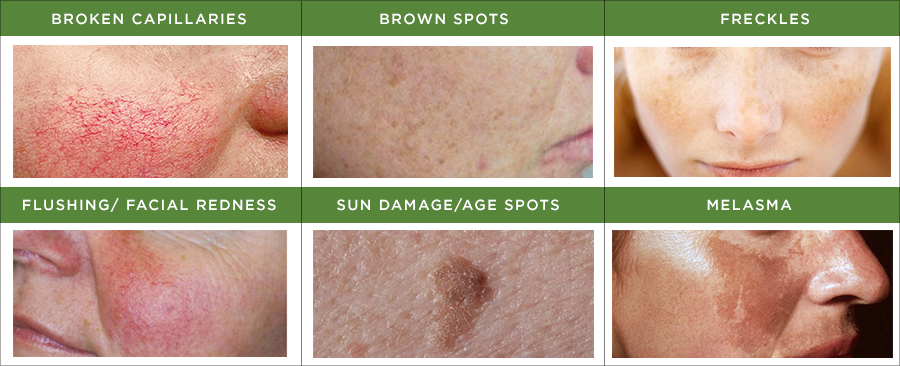 Some may experience mild discomfort while having this treatment which can last for less than an hour but it depends on the patient's skin type. A series of two to four sessions is strongly recommended to achieve best results, but the effect can be easily noticed and seen in the skins tone and texture after the first treatment.
This treatment can be given to patients with sensitive skin, but it is always recommended to have a consultation first before considering any skin treatment.