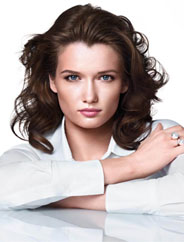 In formulating its exclusive facial and body care preparations, DR. GRANDEL relies first and foremost on carefully selected raw materials and active ingredients taken directly from nature, which then undergo sophisticated processing in our production stages. The result is a line of top-quality cosmetics that are highly effective and extremely well tolerated - and that easily rank with very best in the world. All DR. GRANDEL skin and body care products are produced in accordance with original recipes at our state-of-the-art plant in Augsburg, Germany - where even the essential wheat germ-based raw materials are made in-house.

DR. GRANDEL cosmetics are produced in line with stringent quality guidelines similar to the regulations governing the manufacture of pharmaceuticals. The strict application of hygienic and process controls also helps to keep the use of preservatives to a minimum. The result is made-in-Germany top quality.

DR. GRANDEL cosmetics are tested on human volunteers, always in collaboration with leading dermatologists - and never in animal experiments.