Once you turn 50, you tend to lose more collagen which will soon lead to saggy skin. The estrogen level of a woman's nearing menopausal stage gets lower, causing the collagen production to decrease too and the skin to appear extremely dry. Below steps can be included in your skincare regimen.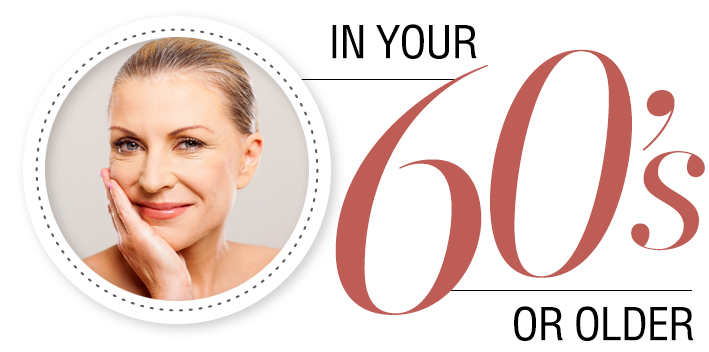 This is the decade of when your skin will become more sensitive, thinner and drier as a result of the skin's barrier function getting weaker and more vulnerable to environmental stressors. This means you have to make adjustments in your skincare routine.

1. Replace foaming cleansers or drying gels with a cleansing milk.

2. An antioxidant serum can help you calm inflamed skin.

3. Swap your regular foundation with a hydrating tinted moisturizer.

4. Downshift the use of products formulated with glycolic acid.

5. Try using hand or body creams in butter forms for deep lasting hydration.


"It is never too late to age elegantly."