Micro Needling

---
Treat fine lines, wrinkles, acne scars and stretch marks.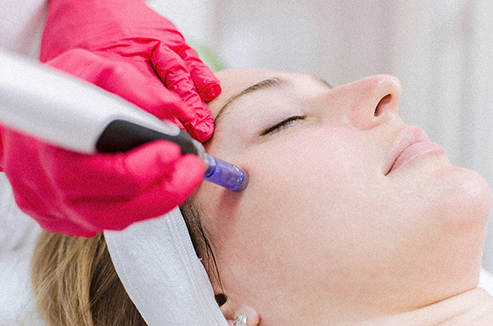 SkinPen® Precision comfortably creates thousands of micro-injuries in the skin to trigger the body's natural wound healing process. This process results in skin remodeling and repairing the injured tissue producing organized healthy dermal tissue including Collagen and Elastin. The skin's repair process results in a thicker dermis with a softening and reduction in lines and wrinkles.
There are three phases to the wound repair process:
Phase I: Inflammation. Piercing the skin triggers your immune system to disinfect the wounds, remove debris, increase blood flow and begin to create new tissue.
Phase II: Proliferation. The wound is re-built with new granulation cells, which are part of the extracellular matrix. Additionally, a new network of blood vessels develops.
Phase III: Remodeling. The wound is replaced with new dermal tissues and blood vessels.
---
Before + After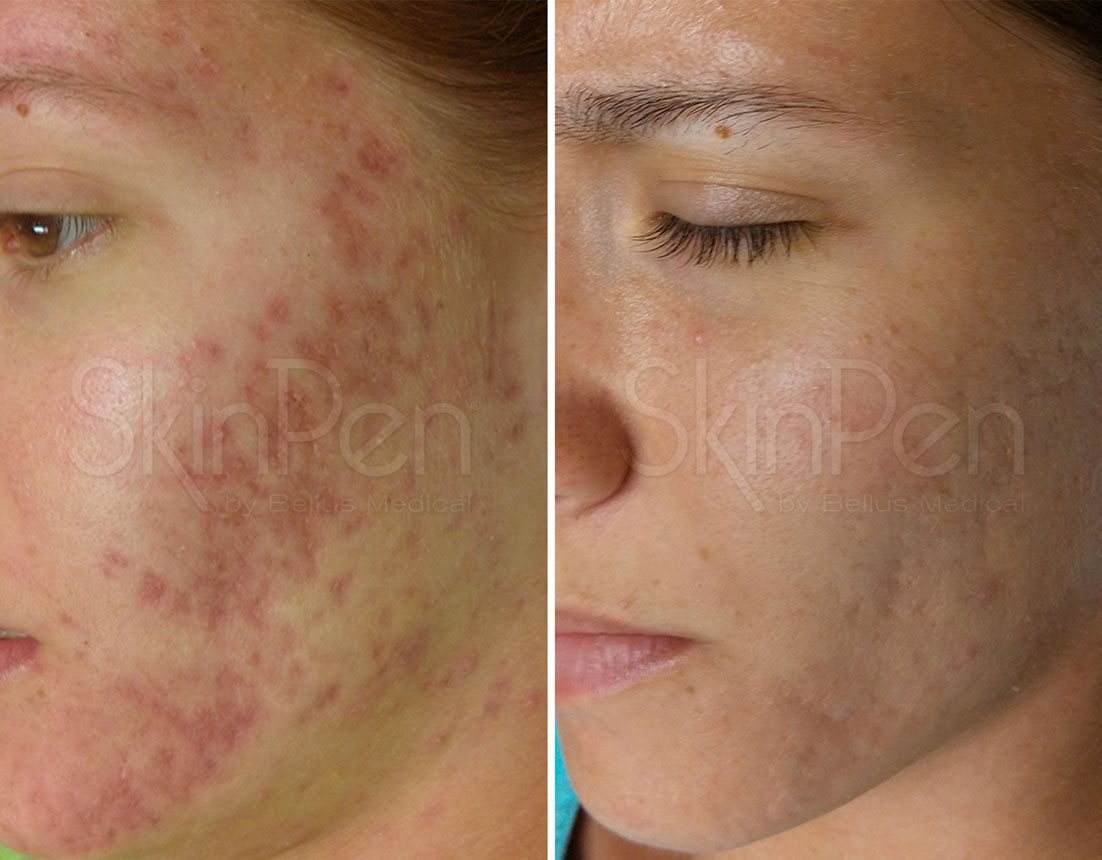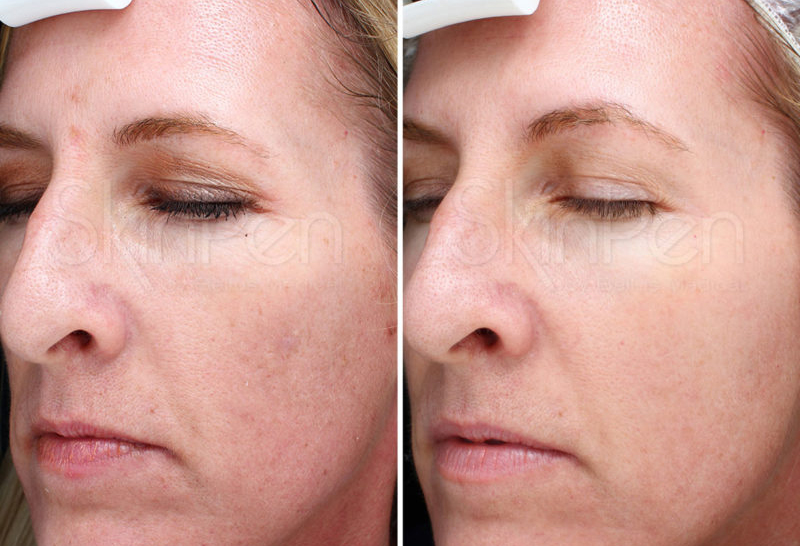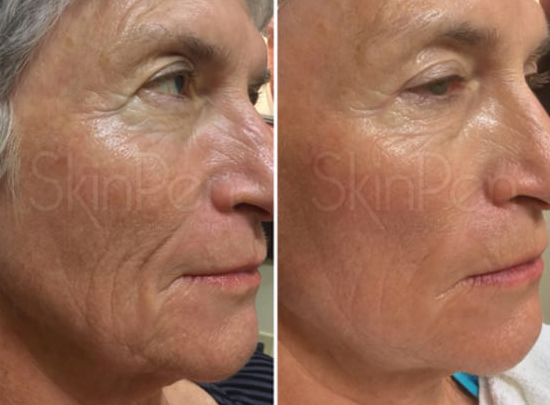 ---
Benefits of Treatment
The benefits of micro-needling are a reduction in the appearance of fine lines and wrinkles, younger-looking skin with fewer signs of aging. SkinPen® also has a very positive effect on hyperpigmentation, scarring, and stretch marks and generally creates a refreshed and brightened look to the skin. The healing response which begins immediately upon the treatment kick-starts a healing process that lasts for several months, and up to a year. This natural healing process is where all the magic happens.
Concerns/Conditions Addressed:
Acne & Acne Scars
Wrinkles & Fine Lines
Hyperpigmentation
Stretch Marks