A Closer Look

As we age, the skin tends to lose its elasticity. As a result, it becomes thinner which causes dark circles to appear below the eyes. However, elderly people are not only the ones who have periorbital dark circles. Those who are born with thinner skin under the eyes can also have dark circles.

Look at the Brighter Side
  
Having dark circles under the eyes make you look unhealthy and much older than you actually are. It may take time to dispatch these unwanted eye bags but with the right routine and great discipline, you can save your eyes from dark circles.


A Bizarre Trick Worth Trying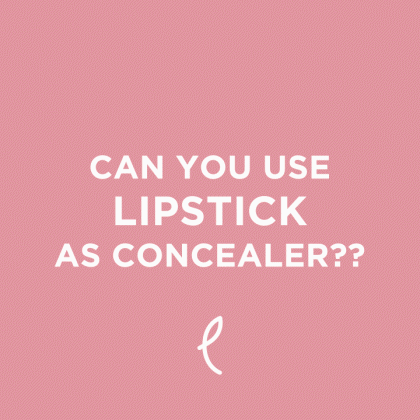 Step 1: Swipe a bright red-orange lipstick under your eyes. 
Step 2: Then, apply your regular concealer on top of it. 
Step 3: Blend it away with a buffing brush until it disappears. 
Extra tip: Add a highlighter on top of the concealer for an extra boost. 

A Natural Regimen
 
This natural routine can be done in the comfort of your home. 
1. Cut cucumbers into slices and chill them for a few minutes.
2. Place cool cucumbers slices under your eyes covering the dark circles.
3. Leave for 10 minutes and say hello to your revitalized eyes!

More ways to rescue your eyes from dark circles:
Get enough beauty sleep at night.
Use an anti-aging eye cream with retinol.
Stay hydrated by drinking enough water.
Refrain or better quit smoking.
Avoid rubbing the eye area.
Wear sunglasses and do not directly look at the sun.